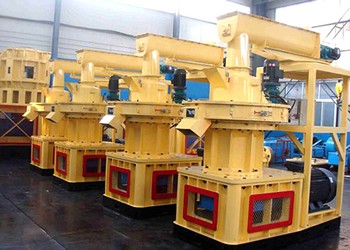 Sawdust Pellet Machine
Sawdust pellet machine is professionally used for sawdust material pelletizing. It uses the sawdust as raw material, through grinding, pressing process, achieving solid biomass fuels that can burn directly. It is widely applied in industries such as the wood, biomass power generation, farming, etc.

Product Advantages
Sawdust pellet machine is a stable, reliable and efficient type of machine that is finally developed by our company by hundreds times of experiment and demonstrate. Its grinding apparatus manufactured by using high grade and high nickel stainless steel, therefore, the grinding apparatus has longer service life and decreases the production cost to the lowest. The compression ratio is reasonably designed, and the product quality is better. This device uses high precision gearing method, improving the production ratio by 25%. The sawdust pellet machines produced by Henan Fote Heavy Machinery Co., Ltd., are sold to Europe, South America areas, and are successfully applied in India, Australia, Egypt, etc. Our sawdust pellet machine makes your cost recovery cycle shorter and profit margin larger. It is your best choice.
This device improves the wood use ratio and reduces resource waste. It is an ideal product of little investment and fast effect.

Advantages:
1. Vertical mould and feeding.
2. Advanced technology, high particle briquetting rate.
3. High production ratio, production cost saving.
4. Independent frequency converter, simple operation.
5. Excellent wearable performance, durable use.
6. Safe production, high economic benefit.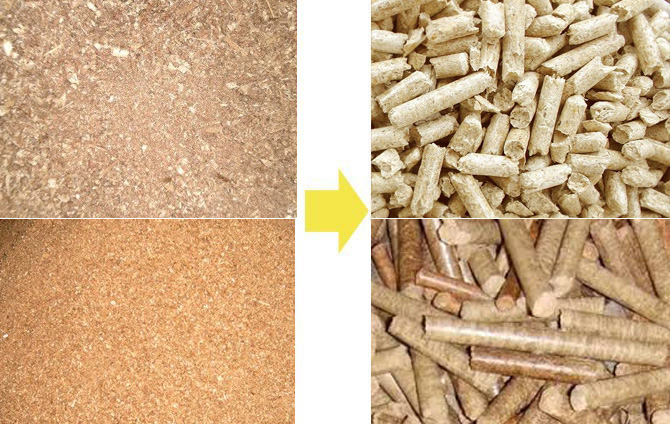 Your Enquiry
If you're in need of a Pellet Mill or Production Line you've come to the right place. Whether you know exactly what you need, or are in need of some guidance, we are here to help. Please feel free to contact us via Email or filling in the following form.