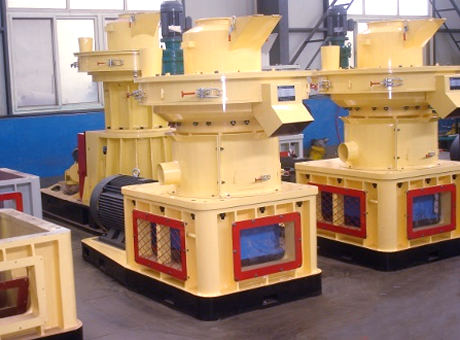 Straw Pellet Mill
Straw pellet mill is mainly used for processing crop straw and sawdust into cylindrical pellets. According different characteristics of the raw materials, the finished products can be used as biomass fuel or animal feed. Straw pellet mil has the advantages of simple structure, small footprint, low noise, adjustable particle size, and its products not only have smooth surface but also have high hardness.

Product Advantages
Straw pellet mill can effectively solve the problem of difficult palletizing for coarse fiber. A variety of straws that are hard to be palletized and formed can be processed by our equipment. The main transmission of this machine adopts high precision gear transmission device whose yield is higher about 15% than the belt drive type. Beside, straw pellet mil adopts the feeder whose speed is adjusted depending on the frequency conversion, so that its material feeding is more uniform.

Advantages;
1. Easy operation, stable performance, and easy maintenance.
2. Compact structure, covering a small area.
3. Safe and reliable operation, noise-free.
4. Using regular oil lubrication, so that the equipment can work 24 hours without rest.
5. A high degree of automation. Frequency conversion feeding device no needs human control.
6. Adopt alloy die that is tough, and suitable for high temperature and high pressure. Don't worry about many problems of die like broken, cracked, deformed etc.

Your Enquiry
If you're in need of a Pellet Mill or Production Line you've come to the right place. Whether you know exactly what you need, or are in need of some guidance, we are here to help. Please feel free to contact us via Email or filling in the following form.